FAQ
---
1. Is a classified listing free?

A. Yes for all user types the listing is free.
Your item will be listed for 30 days with the option to renew for one more time.


2. Do I have to register an account to publish a basic listing?

A. If you are a regular user type (private individual) you do not have to register to publish a basic listing, however if you want to gain access to other features not available to un-registered users, it is in your best interest to do so.


3. How do I register an account?

A. By clicking on the "register for a free account" link at the top of the website on every page.
Fill in the registration form text fields accurately or you will be banned as spam by our spam filter software.
This ensures users are only from the Comox Valley, Sunshine Coast and portions of the Vancouver Island area.
Make sure to update your profile once you log in, the more information you provide the better chances that your potential buyer will contact you.
If you and the potential buyer are close in proximity but you don't show in your profile, the buyer may not want to engage with you regarding your item or service because it is inconvenient for them.
4. How do I register if I am a business or commercial vendor?

A. Same as a basic user, click on the "register for a free account" link in the top right corner of our website.
You will be given special privileges and features that are not available to you if you don't register.


5. How much for a regular user type or a company or commercial vendor to upgrade their listing?

A. A premium listing for all users is $10 for 30 days.


6. How do I list my item(s)?

A. For all users including registered users there is a link in the top menu called "Publish Your Listing For Free". Click this link and fill in the form completely and send. You will be sent an email to validate your listing and after you click the validation link it will still have to be moderated for security purposes. Usually this happens within 24 hours, but if you find your listing is still not showing after 24 hours please contact us so we can look into it.
7. Where do I find the option to upgrade to a premium listing?

A. Once you register an account with us you will see the premium listing feature in your dashboard by clicking on the "My Account" link in the top navigation bar of the site.
Our general premium listing information page for regular users is linked at the bottom of every page under "Premium Listing Info" with more information.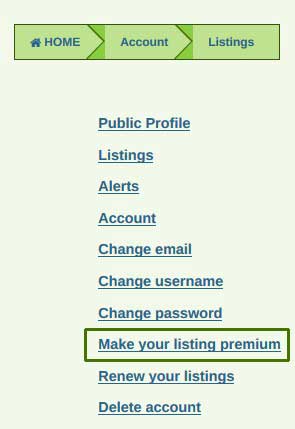 8. What types of payment do you accept?

A. Presently we only accept PayPal for payments.
However, PayPal will allow you to pay with your credit card and/or debit card depending on what type of free account you have with them.


9. Do I have to put in my phone number and email addess?

A. Your email address is mandatory, your phone number isn't.
Make sure you type your email address correctly or you may get blocked as spam.
Contact us if this happens so we can unblock your ip address.


10. Why do I see Sportsman Fishing Adventures Ltd during my PayPal transaction when I purchase an upgrade to my listing?

A. Sportsman Fishing Adventures Ltd. is the parent company of Comox Valley Classifieds.


11. Why do I have to check the anti spam re-captcha?
A. Because of the unending attempts by automated bots and drones (hired spammers) to infiltrate our site, we have chosen to use the re-captcha script along with other security measures to help mitigate these morons.
Sorry for the inconvenience, but it is a necessity for security reasons.


12. Why is my activation email not arriving in my inbox?
A. This is most likely due to your spam filter on the email program you are using.
Check your spam box and whitelist our email address to make sure nothing else goes missing.
On our Whitelist Email page has more info on how whitelist our email address for most popular email providers.
If you don't know where your spam folder is in Gmail, it is in the left menu and you may have to scroll down to find it.
Once you find it left click and hold while dragging up to place closer to the top.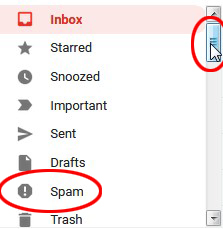 Also make sure you click the link that says"Ignore, I trust this message" in the flash message that appears for the first time in your inbox.

If you're using gmail make sure to check the Social or Promotions folders and move any emails that you want whitelisted into your Primary folder and you won't have issues again.

13. Why doesn't my listing show up?
A. All listings must be activated by our moderator before showing on the website.
Or maybe your listing violates our Terms of Use or maybe you've violated the Terms of Use in the past and you've been blocked from using our site or maybe its on the second page.


14. How can I save a listing so I can find it later?
A. You can use your browser's bookmarking (add to favorites) system.
First, make sure you have clicked down to the listing (i.e. clicked its title).
That page has a URL unique to that listing.
Then, bookmark that page.


15. Can I renew my listing once it has expired?
A. Yes listings can be renewed 1 time for free after that a fee is required and you will be sent an email offering you that option 5 days before expiry.
If you are a registered user, you will see a renew link in your dashboard.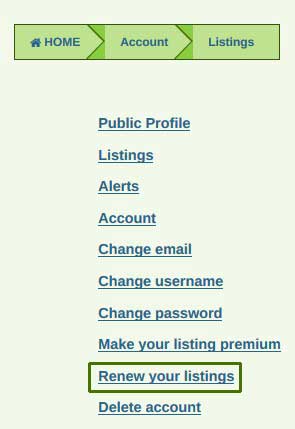 Please note, pet listings may not be republished.
If your pet has not been re-homed within 30 days, please post a new listing and allow up to 48 hours for your pet listing to be reviewed and displayed.


16. Are there restrictions to what I can list on Comox Valley Classifieds?
A. Yes please read over our Terms of Use Policy for more information.


17. Can I change my username/password and email address?
A. Yes there are links to do this inside your free registered account.


18. I've forgotten my password. How do I recover it?
A. You will see a link at the bottom of the login page to reset your password.
Click on "Forgot Password" and follow the prompts.
You will need to know the email address you registered with to complete this request.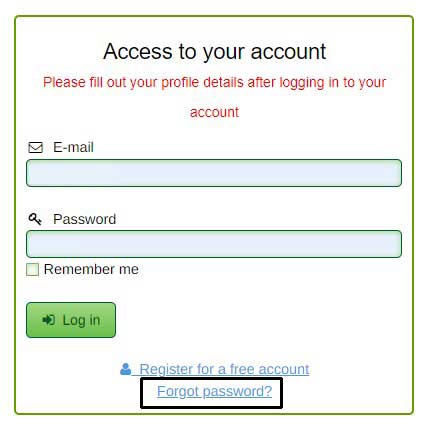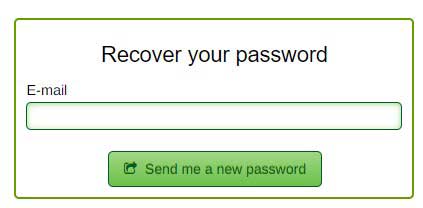 19. I can't seem to Login to my account.
A. If you have forgotten your password, use the forgot password tool and we will send you your instructions on how to reset your password.
Make sure that you have clicked on your verification email after you have created your free account so that your account is activated.
If you are still having trouble use our contact form and send us the details of what you have tried to login and we'll get you logged in.